Our Team
We are a multi-disciplinary team of students, lawyers, data scientists, and social scientists, including several systems-impacted leaders, that conducts research to measure, study, and raise awareness of the Second Chance Gap.

Colleen Chien
Founder and Director
Colleen V. Chien is a Professor of Law, empirical researcher, and founder and director of the Paper Prisons Initiative. From 2013-2015 she served as White House Senior Advisor on Intellectual Property and Innovation and she currently serves as a part-time Senior Counselor to the Department of Commerce Office of General Counsel.

Navid Shaghaghi
Project Manager
Navid Shaghaghi is a lecturer and researcher in the department of Mathematics and Computer Science (MCS) of the College of Arts and Sciences, the departments of Computer Science & Engineering (CSEN) and Bioengineering (BIOE) of the School of Engineering, and the department of Information Systems and Analytics (ISA) of the School of Business at Santa Clara University.
Faculty and Community Experts

Ellen Kreitzberg
Faculty Advisor
Ellen Kreitzerg is a Professor of Law Santa Clara University, and renowned expert on death penalty abolition research and advocacy.

Jessica Jackson
Special Advisor
Jessica Jackson is an American human rights attorney and Chief Advocacy Officer at REFORM Alliance. She is also the co-founder of #cut50, a national bipartisan effort aimed at reducing America's incarceration rate. She served as the youngest mayor of the city of Mill Valley.

Adam Osmond
Advisor
Adam Osmond, an accountant and data analyst, has spent years collecting and analyzing large public data including criminal data from Connecticut spanning decades. He is passionate about criminal justice reform, as he has witnessed the lasting impact convictions have on the livelihoods of others.

Antonio Reza
Advisor
Antonio Reza is a law student at Santa Clara University School of Law, the student President of the National Justice Impacted Bar Association, and the Northern California student representative for the California System Involved Bar Association. He is extremely passionate about criminal justice reform and is also formerly incarcerated.

William Sundstrom
Faculty Advisor
Dr. William Sundstrom is the Stephen and Patricia Schott Professor of Economics at the Leavey School of Business at Santa Clara University. His research interests include poverty and inequality, the economic history of labor markets, education and related institutions, and the economics of race and gender.

Robert Apel
Advisor
Dr. Robert Apel is a criminologist and Professor at Rutgers University-Newark whose research focuses on the intersection of crime, the justice system, and the labor market.

Matthew Stubenberg
Advisor
Matthew Stubenberg is a researcher at Harvard Law School's Access to Justice Lab. He also created the MDExpungement.com website which has generated over 100,000 petitions for expungement.

Hithesh Bathala
Advisor
Hithesh Sekhar is a software development engineer at Amazon, an Information Systems M.S. graduate, and alum of the Paper Prisons team who continues to support the project.

Sharine Xuan
Advisor
Sharine graduated from Santa Clara Law in 2021 with honors. She is the founder and executive director of Elevate Community Center, a Santa Clara County legal aid organization that aims to promote financial stability and self-sufficiency in historically underserved communities.

David Ball
Advisor
David Ball is a Professor of Law at Santa Clara Law and a leading cirminal justice scholar. He is currently Co-Chair of the Corrections Committe of the ABA's Criminal Jutice Section and has been an actor, filmaker, and Rhodes scholar.

Jenna Clark
Advisor
Dr. Jenna Clark is a Senior Behavioral Researcher at Duke University's Center for Advanced Hindsight. She studies how to help people lead happier and healthier lives through behavioral interventions that respect their lived experiences and autonomy.

Jiayu Zhao
Advisor
Jiayu Zhao is a Senior Behavioral Researcher at Duke University's Center for Advanced Hindsight. Her research interest is to model, explain, and predict decision-making in complex systems and with information feedback delays.

Sam Sinyangwe
Advisor
Samuel Sinyangwe, data scientist, is the founder of Mapping Police Violence and the Police Scorecard, where he uses data to address police violence and mass incarceration.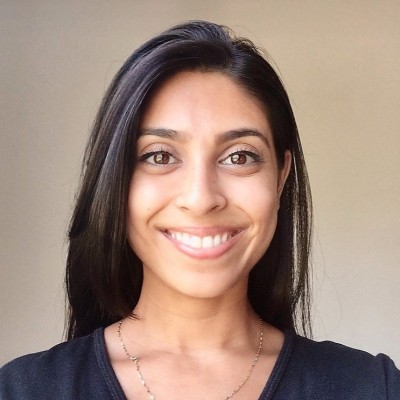 Sonya Chalaka
Advisor
Sonya Chalaka is a graduate of Santa Clara Law and conducts policy research for the PPP. She previously worked as a student associate for the Northern California Innocence Project (NCIP) and clerked with the SCC District Attorney's Office. Sonya is passionate about equity and access policy reform.

Obie Reynolds
Law Student
Obie is a former renewable energy chemical engineer, environmental remediation database administrator, vegan meat and cheese producer, and farmer interested in using data analysis to support worthwhile causes.

Ahmanda Lee
Law Student
Ahmanda Lee is a student at Santa Clara University School of Law and previously was a law clerk for the Santa Clara District Attorney's Office. She believes both justice and human empathy can coexist despite their seemingly antagonistic nature towards one another.
Isabella Ang
Paper Prisons Fellow and Law student
Isabella is an student at Brigham Young University Law School who has spent the last 12 years on both the giving and receiving end of social justice advocacy. Her experiences as a justice-impacted individual has allowed her to develop her passion for law and become an advocate for individuals found on the periphery.

Hubeyb Kabulantok
Law Student
Hubeyb is a law student at Santa Clara University Law School and has a background in Political Science.

Alyssa Aguilar
Law Student
Alyssa is a third year law student at Santa Clara Law. She is the Co-President of the school's Internet Law Student Organization and EQSCU, the school's LGBTQIA+ student organization. She is passionate about the intersection of technology and social justice and believes our criminal justice system should be accessible and barrier free for all.

Rachel Nghe
Law Student
Rachel is a second year law student at Santa Clara Law. Prior to law school, she worked at the Department of Justice Antitrust Division and at Dropbox as a legal analyst. She has committed her time in school and in her career to DEI and social justice initiatives. She aims to use her legal, technology, and social sector experience to continue to serve minorities and those in need in her community.
Technology Team: Data Science

Chhavi Garg
Graduate Student: MIS
Chhavi is interested in data analytics and using it to make an impact in the world.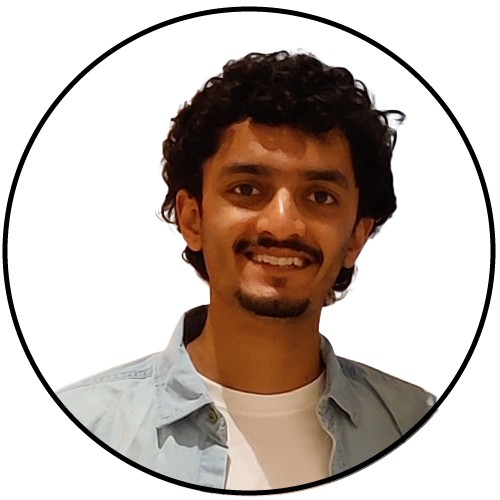 Varun Gujarathi
Graduate Student: CSEN
Varun is interested in building great tech in general and helping the community with his engineering skills.

Rutuja Pathade
Graduate Student: MIS
Rutuja is interested in contributing to the community with insights that data brings.
Technology Team: Website and Tools

Amy Allshouse
Law Student
Amy Allshouse is a student at Santa Clara University School of Law. She has an MA in Linguistics and is a Digital Marketing expert. She is passionate about criminal justice reform.
Ju Young Park
Law Student
Ju Park is a 2nd year Part-Time Law student at Santa Clara University. She is also a UX engineer at Google, focused on front-end development.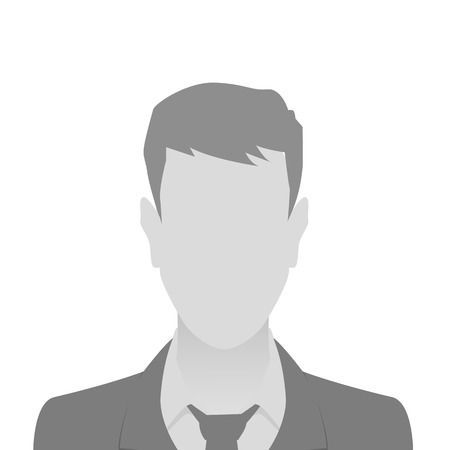 Max Calcoen
Highschool Fellow
Max is a high school student who is passionate about how technology can promote social justice. He currently attends Head-Royce School in Oakland as a junior.

Ekam Singh
Undergraduate Student: CSEN
Ekam Singh is a student at Santa Clara University, pursing a degree in computer science and engineering. He is planning on working as a software engineer in the future, and enjoys traveling.

Nathan Hoffman
Law Student
Nathan is a part time JD candidate with a background in tech who hopes to some day contribute positively to his community via the intersection of law and tech.

Yabo Du
Engineer
Yabo has more than 10 years of experience working in software development & project management. He is focusing on high performance distribution systems, large-scale data processing and Web3 technologies. Yabo also loves SUP, pickle ball and swimming.

Vivian Li
Computer Scientist
Vivian is a product designer who has spend her career designing for fintech apps and tools. She's a non-student volunteer contributing her design and research skills to the ID tool.

Nancy Attalla
Law Student

Connor Azzarello
Undergraduate Student: CSEN

Bhagyashri Badgujar
M.S. Alumni: IS

Darshan Bhansali
M.S. Alumni: CSEN


Oswaldo Caballero
Law Alumni

Anthony Chen
Undergraduate Student: CS

Phillip Chin
Undergraduate Student: Political Science and English

Nicholas Antonio Cortes
Summer Law Fellow

Kritin Dhoka
Undergraduate Student: CS

Charles Duggan
Law Student

Eli Edwards
Faculty Advisor

Vidhi Gandhi
M.S. Alumni: IS

Alexandra George
Undergraduate Student: Philosophy



Jerry Huang
Graduate Student: CSEN

Monica Jain
M.S. Alumni: IS

Heta Joshi
Undergraduate Student: Mathematics
Jay Kanakiya
Graduate Student: CSEN

Karina Kaypaghian
Undergraduate Student

Justin Li
Undergraduate Student: CS



Udisha Madnani
Graduate Student: Business Analytics

Chelsie Marie Martinez
Undergraduate Student

Nathaniel Metz
Undergraduate Student: English and History

Celeste Munoz
Undergraduate Student: Political Science and Ethnic Studies


Kiara Navarro
Law Student

Theodore Nguyen
Undergraduate Student: CS

Prajakta Pingale
Graduate Student: IS

Pooja Prashar
M.S. Alumni: IS

Sameeksha Raj
M.S. Alumni: CSEN
Krishan Ranjan
M.S. Alumni: IS

Martin Rios-Cardenas
Undergraduate Student: CS

Laxmi Samala
M.S. Alumni: IS

Sarah-Mae Sanchez
Law Student

Emma Schechter
Undergraduate Student: CS

Srihari Shekhar
Graduate Student: Information Systems

Apoorva Srinivas
M.S. Alumni: IS

Nivedita Thapa
Graduate Student: MIS

Gwynneth Thomas
Law Student

Samuel Whalen
Summer Law Fellow


Darren C. Yang
Graduate Student: IS